2020 "Virtual" Carnival Events !!
Rather than have a physical Carnival this year in the light of the COVID-19 social distancing UK Government recommendations, we're adding dates to the Calendar for an exciting "Virtual" 2020 programme !!


A small carnival procession is currently being considered so do keep checking back to see new dates for 2020 "Virtual" Events as the lockdown is eased!!
This is our countdown to 1st August. We're looking at a whole range of new and exciting "virtual" fun family entertainments to give a great start to 2020 Carnival !!  Keep a look out on this page and on our
facebook
page!
Carnival were delighted to make Grants of just under £20,000 to 43 local causes in 2019
Malmesbury Carnival Committee 2020: Re Covid-19 outbreak
Dear residents,
Since the beginning of the crisis , the Committee has discussed in depth what the Covid-19 pandemic seems to mean for the world and especially our country and of course, for Malmesbury. We have based our discussions, as you will have, on the information available to all via the various news sites etc, all of which continue to reflect an ever-changing and difficult  picture.
At this present moment in time the regular updates provided by the government seem to indicate that the country could expect that many of the current (and proposed) measures to combat the infection could well be in place for the greater part of this year.
It will come as no surprise to you that we all felt that the full programme of events - as currently planned-cannot and will not take place.
This view is based upon all the considerations currently guiding the government's and everyone else's thinking.
Our Carnival must take into account:
the high levels of risk involved in groups of people coming together;
the stress that so many, if not all, of our committee members may well be under as well as the needs all the providers of the programme's events;
the state of the numerous organisations and businesses to whom Carnival normally turns to for help and sponsorship;
the need to maintain the Carnival's finances for the future and, above all else,
the huge uncertainty as to the overall state of our country and the local populace when the Carnival month arrives.
However, the Committee is naturally reluctant to break the continuity of Carnival and so, to ensure that we have some events to brighten the month of August, we are looking at ways of presenting a smaller number of virtual Carnival events  and we hope to be able to advertise this programme to you in the next few weeks.
We are also planning for the possibility, however slight, when the country is bathed in sunshine and has been given a clean bill of health by the government so that we can still celebrate Carnival with a Procession, and possibly music, of some kind. After all, Carnival is: By the Community, for the Community.
We will keep you informed of all our plans via the Carnival website  and Facebook
With very best wishes, on behalf of all of the Committee,
Mike Harding/Paul Overton (Co-Chairs), Linzi Renshaw (Secretary), Will Taylor (Treasurer)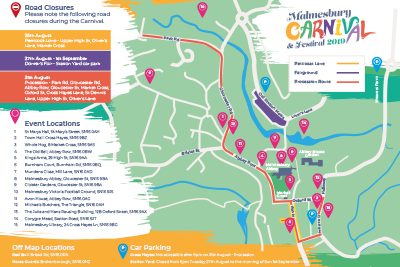 VENUE MAP, CAR PARKING & ROAD CLOSURES
30th Aug 2020: Petticoat Lane - Road closure application: 8am to 4pm: Upper High St, Oliver's Lane, Market Cross
1st Sept - 6th Sept 2020: Danter's Fair - Closure application: Station Yard car park
5th Sept 2020: Procession - Road closure application: 4pm to 8pm Park Rd; 5pm to 8pm Gloucester Rd, Abbey Row, Gloucester St, Market Cross, Oxford St, Cross Hayes Lane, St Dennis Lane, Upper High St, Oliver's Lane
DOWNLOAD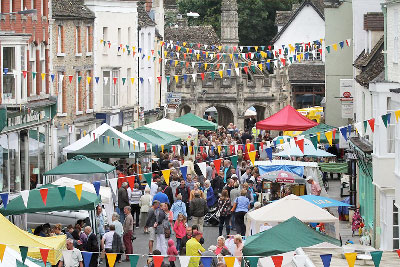 PETTICOAT LANE
Stroll down our wonderful high street filled with incredible stalls, meeting friends and locals as you seek out unbelievable bargains. If you would like a pitch, 
click here
to download a form or
click here
to email us for more information.
MORE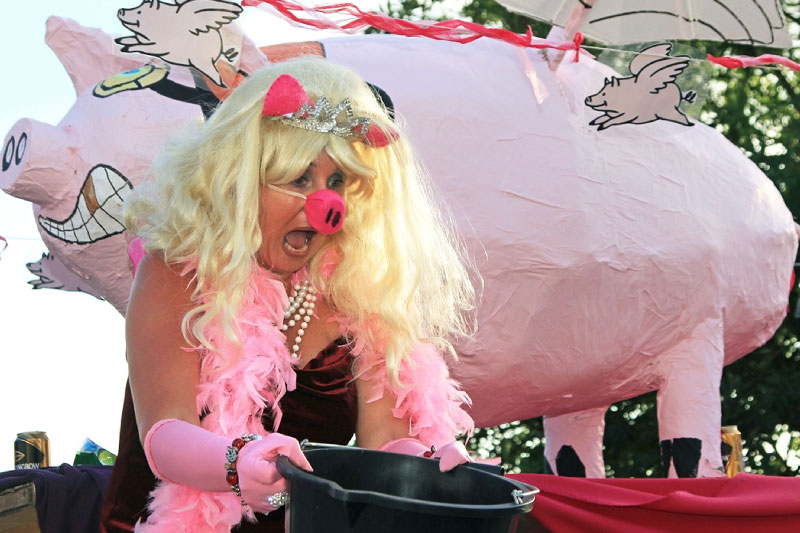 PROCESSION
Carnival floats built on lorries, tractors, vintage cars and bicycles.
Samba to silver bands, dancers, walkers and community groups.
Show your support by donating all that unwanted loose change to the floats - it all goes to local causes!
Or really get involved, team up with friends and enter a float! Multiple prizes! Download an
Entry Form
!
Come and join in the fun!
MORE
What does Carnival mean to Malmesbury?
Thank you to our Carnival Sponsors, without you, this would not be possible!


For ticketed events, advance ticket purchase are always advisable.
Malmesbury Carnival 2019 News