Tickets available NOW - online and from the Tourist Information Centre (TIC)! See individual events for where to buy your tickets!
Fitness
31-07-2020

6:00 pm

-

7:00 pm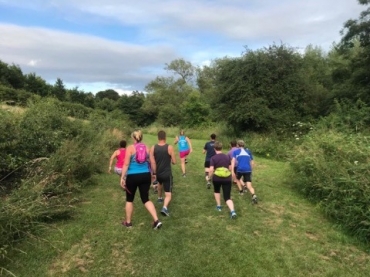 Would you like to get a little more active and meet new people? Are you unsure about how to take the first step? Why not kick off your weekend with a social #runandtalk?
On the first Friday evening of each month, Abbey Flyers have a Run and Talk session. We meet at 6pm outside The Riverside Community Centre. The sessions are aimed at all types of runners - from the newbie, to the returner, to the experienced runner. We will run a short lap of the town - with as many walk breaks as needed - and finish with a social get together at the pub.
As a special event leading into Carnival Month, on Friday 31st July at 6:00pm, we will have a 'Carnival Run and Talk' - we simply request that you make a small donation with all proceeds going to carnival.
22-08-2020

7:30 pm

-

10:30 pm