Carnival 2022 Events
Tickets will be available from 1 July and can be purchased from this site, at the Tourist Information Centre at the Town Hall or as otherwise stated in the event description.
History Talks Day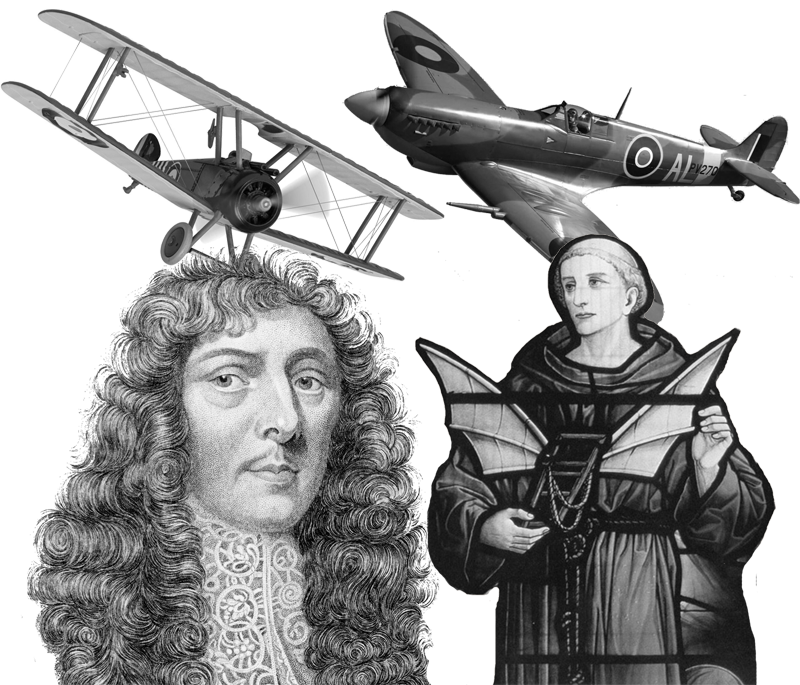 We have three talks on offer
The Black Magic of John Aubrey
A talk by Tony McAleavy - 11:00am to 12:30pm
John Aubrey (1626- 1697) came from Kington St Michael near Malmesbury and wrote pioneering works of biography, archaeology, geology and local history. Aubrey also had a dark secret. He was a wizard who used black magic to summon demons and carry out a sinister form of witchcraft.
"To Fly like the Birds"
A talk by Bill Reed - 2:00pm to 3:30pm
How Elmer's flight was re-enacted. A Talk by award-winning Bill Reed of Athelstan Museum
Malmesbury & 20th Century Aviation
A Talk by Charles Vernon - 4:30pm to 6:00pm
The story of proposals for the town's own airfield and those built nearby. How the danger of air raids led to the black out in both World Wars and the extent of local bomb damage. The exploits of some aviators who came from the town and the tragedy of local aircraft accidents.
You can choose to attend one, two or all three talks as follows:
One Talk
Two Talks
All Three Talks