King Arthur by The Last Baguette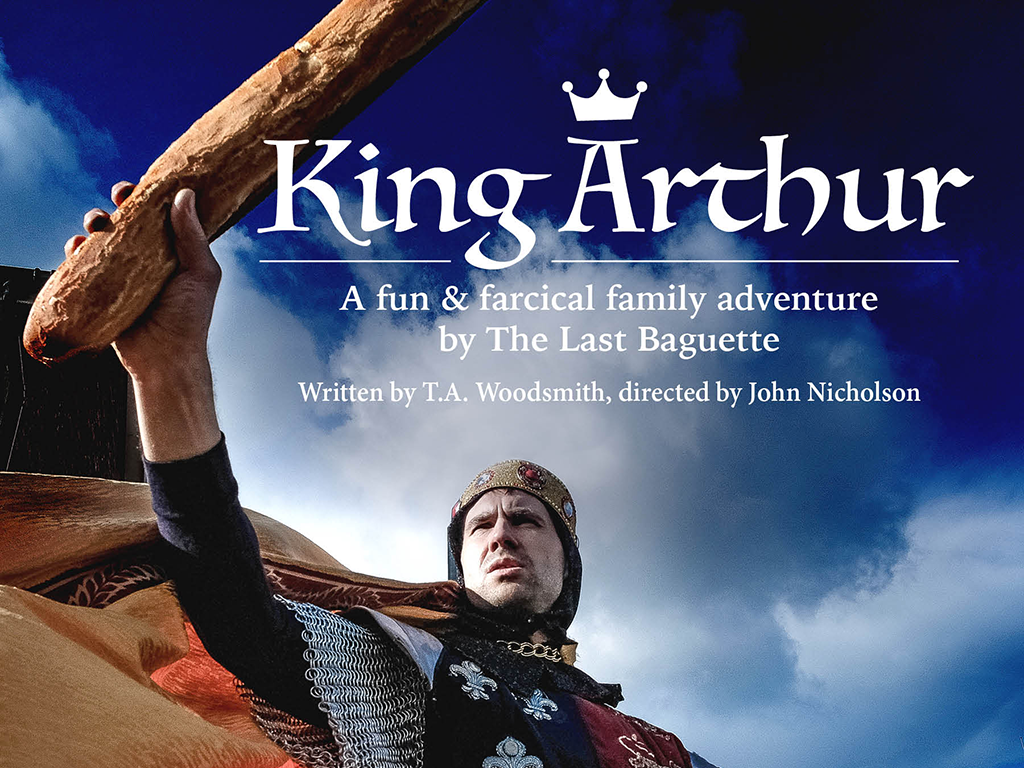 King Arthur - A fun & farcical family adventure by The Last Baguette 
Directed by John Nicholson, written by T.A. Woodsmith
Somewhere in England, a long time ago, a very, very, very long time ago. So long ago that nobody quite knows whether it happened or not. Or where it happened or not. A boy pulled a sword from a stone and became King. A story of the old world, with knights, wizards, mist, and mediocre magic. See our King Arthur trailer for a taste of this famous myth.
This fun and farcical adventure is a deliberately anarchic and anachronistic re-telling of the Arthurian Legend with live music, physical comedy and lo-fi acrobatics.
The Last Baguette make entertaining, accessible and eccentric work for family audiences, and are resident artists at Pound Arts, Corsham. The company was formed from a shared love of theatre, bakery and humour in Paris by graduates of the Philippe Gaulier and Jacques Lecoq schools. 
Suitable for all ages 5+   Bring along blankets, cushions and thrones to make a royal event of it...
"The energy and commitment of the company is infectious...this is unique small scale theatre with a great heart"
      - Theatre Bath on The Little Match Girl
£8 adult / £6 concessions/children / £24 family ticket (2 adults & 2 children)
Covid Guidance
By proceeding to register for this event, you confirm that you have read and will adhere to our General Covid Guidance